Giving back socially is a simple action. Firstly; fair pricing of our products and services allows for interactive Give-Back action. Secondly, our partnership with the Health Qigong Program assists public Self-Care where it is needed most; Community.
Provides the tools of self-healing, stress reduction, energy enhancement, emotional balance, vitality, longevity, and spiritual awareness tools. This program explains the idea and practice of Vitality, Nourishing-Life-Enhancement, and Prevention Medicine Activities in a nutshell. The unifying theme is Self-Care Longevity and the power to reawaken buried human health and healing potential.
Self-care is an active and powerful choice; it requires us to engage in activities that require us to achieve or maintain an optimal degree of overall health and longevity. As a teacher, student, or coach, our entire health encompasses not just physical health, but also psychological, emotional, social, and spiritual well-being.
Relaxation Response (Qigong) cuts health care costs. Harvard Team Finds 43% Reduction in Use of Health Care Services via Mind-Body Intervention. The study reveals how mind-body medicine could cut health care costs. The understated title of the open-access article at PLoS from a Harvard University–Benson-Henry Institute mind-body team is "Relaxation Response and Resiliency Training and Its Effect on Healthcare Resource Utilization."
Since the 1990s, the International Kim-Loong Wushu Centre (IKLWC) has provided high-quality Martial Arts training and Chinese Medicine treatment. Dr. Jeff Lan and Amanda Lan, a husband and wife team, started the business.
Thousands of students and patients have benefited from the integration of Chinese medicine science into the ancient authentic classical knowledge systems of the Kung Fu Teachings over the years. Shaolin, Tai Chi, Wing Chun, Qigong, and Sanda were among the styles available.
Collaborative help from nationally and internationally associated and accredited Chinese medicine practitioners and institutions, as well as martial art practitioners and institutions, enabled regulatory conformance and protocols to be navigated.
Today, our emphasis is on larger self-care concepts for an integrative lifestyle. Experience and time spent actively participating in community projects and training heightened the need for local development. Treatment, food, exercise, self-defense, meditation, coping methods for modern-day diseases, and lifestyle adjustment are all covered.
Support Our Vision
Imagine everyone has access to Free Health Qigong Coach Training to uplift their very own community.
We are 100% self-funded.
Become a Supporter or Patron.
Help Us Continue Making Content By Supporting Us With Your Donation.
10 Community coaches will be mentored and accredited as a Level 1 National Health Qigong Coach on completion of the program.
10 aspiring coaches per cycle
2 cycles application process
Each year,  15th July & 15th January
_______________
Community coaches are given;
1. Personalised training with coaches; Amanda Lan & Dr. Jeff Lan
2. 1-year access to our online portal coach's course.
3. 1-year SA Health Qigong Association membership and privileges.
Entry Rules
• Must be actively participating in a community initiative or program that has been in operation for at least 2 – 3 months.
• Can show us the work you've done and are currently working on, as well as a comprehensive vision for the project's future. To be included in your Motivation Letter or Video.
• The main focus will be on formerly disenfranchised women and youth, but other interested individuals will not be excluded.
• The alternative option to become a donor and benefit accordingly; will be reviewed for inclusion into the program; on a case-by-case basis.
• Individual merit will be considered for each application.
• Be at least 18 years old and able to travel to the venue at your own expense.
• The best Motivation candidate will receive the award.
• If you do not receive a nomination, you are welcome to apply again in subsequent cycles.
Obligations
• Comply with all the stipulated entrance requirements and deadlines.
• Be available to train twice a week on Mondays (2 hours) and Saturdays (4 hours) for 3 months, or until the required hours are fulfilled.
• Be able to complete 15 hours of training.
• Have internet access on your phone, laptop, or desktop.
• Be able to pay the certification and assessment fee of R500.
Once Qualified
After your qualification, you commit to remain a member of the SA Health Qigong Association and maintain your training under IKLWCentre and SA Health Qigong Association.
You will be listed as a qualified coach nationally; under SA Health Qigong Association – SAHQA; and internationally under the International Health Qigong Federation, Beijing China – IHQF.
After one year, each candidate can re-apply to the program again or pay a reduced rate to receive higher merit. The option to obtain better merit can be applied for at a discounted fee.
In the event that they are unable to generate an income under the first year; the program fund, will once again come into play.
If you are unable to fulfill your obligations or complete the program at any time, you will be unable to apply again. Unless we determine otherwise through peer review.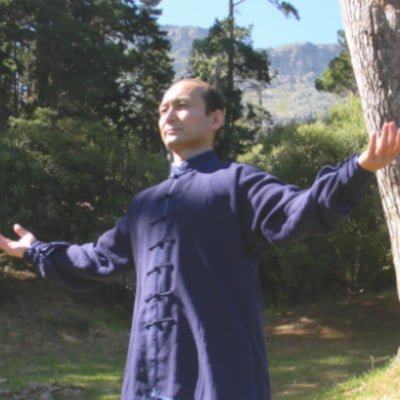 Dr Jeff Lan
(6th Dan)
South Africa
Amanda Lan
(4th Dan)
South Africa
Jarren Philips
(1st Dan)
South Africa
Adriana Jamisse
(1st Dan) Mozambique
Romy Phillips
(Chih 3)
South Africa
Peter Williamson
(3 Chih)
South Africa
Certified Coaches (not teaching)
Bridget Lloyd
(4th Dan)
South Africa
Mandla Dolosi
(1st Dan)
South Africa
Jeronimo De Los Rios
(1st Dan)
Colombia
Narcisse Sadi
(1st Dan)
Congo
Gregg Adams
(Chih 3)
South Africa
Pieter Liebenberg
(1st Chih)
Dubai
The Qualifications are defined by two categories;
1. SAHQA – SA Health Qigong Association which are Chih Levels and
2. IHQF – International Health Qigong and CHQA – Chinese Health Qigong Association are defined by Duans
1. SAHQA – SA Health Qigong Association
Chih Levels are;
Chih Level 1, Chih Level 2, Chih Level 3.
IHQF & CHQA Duans/Dans are;
Pre-Duans: level 1, level 2, level 3.
Junior Duans: Duan 1, Duan 2,  Duan 3.
Intermediate Duans: Duan 4, Duan 5, Duan 6.
Senior Duans: Duan 7, Duan 8, Duan 9.